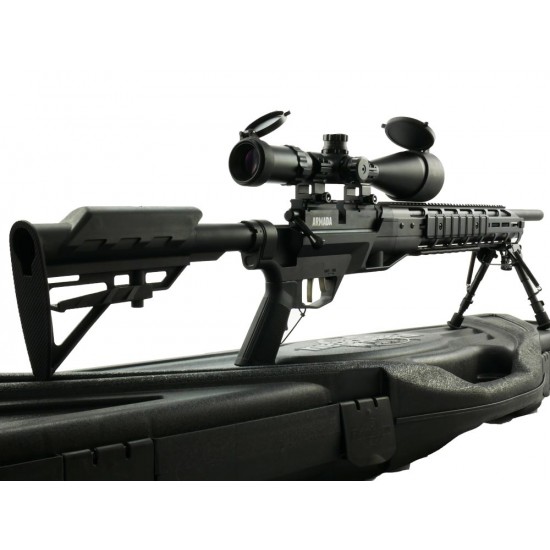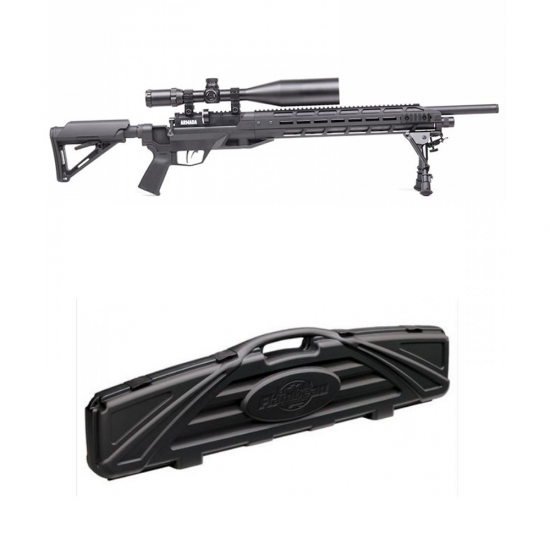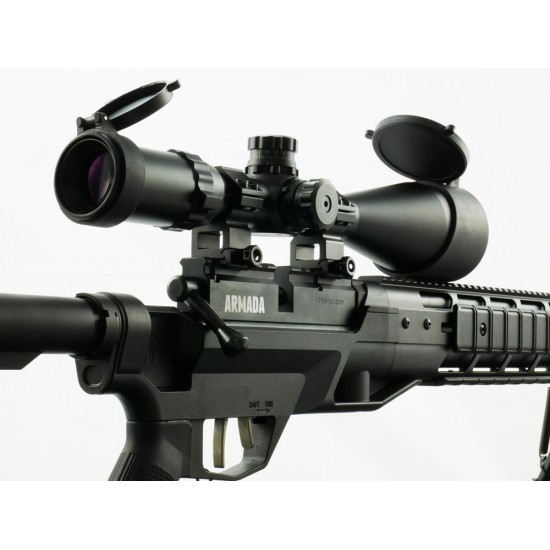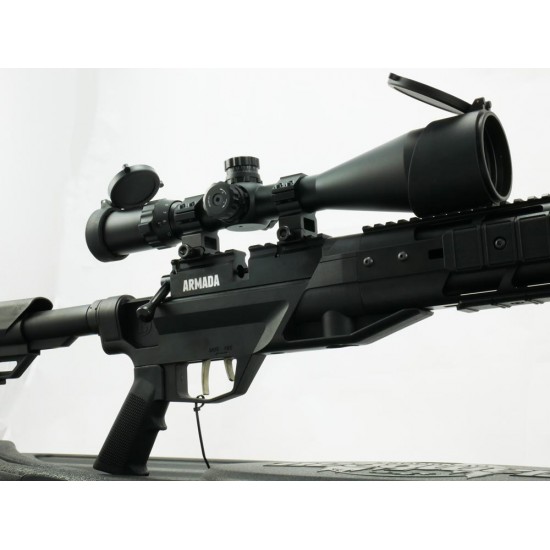 Benjamin Armada Deluxe PCP Kit
Benjamin Armada kit is the world's premier AR-compatible air rifle and officially licensed for the Magpul® M-LOK modular accessory system.
The Armada is the first commercially available PCP rifle that allows shooters the same breadth of modularity and user configurability as enjoyed by the AR community. By implementing the M-LOK interface system and designing the rifle to mil-spec dimensions for the grip and stock interfaces, the Armada ensures shooters will be able to use the same AR parts and accessories they know and love.
The Armada is built in America and delivers velocities of 12 foot pounds of energy, making it an ideal small game rifle and target shooter. It includes a 10-shot magazine, full suppression and gets over 30 shots per fill. The receiver features a machined picatinny rail and the bolt is reversible for left-handed shooters. An on-board gauge for monitoring air pressure and a crisp two-stage trigger make this a worthy addition to your gun collection.
Kit Includes:
Benjamin Armada PCP Gun
Center Point 4-16 x 50 AO SF
Deluxe Bi-Pod
Flambeau Hard Case
Please note: The UK version of this gun does NOT have Magpul Stock and Grip. These can be purchased separately.
Magpul Furniture Upgrade Available for £99.95
This includes: Magpul MOE K2+ Grip & Magpul CTR Carbine Stock. These will be fitted for you and you keep the original grip & stock.

Model:

Benjamin Armada Deluxe PCP Kit

SKU:

Benjamin Armada Deluxe PCP Kit

Benjamin