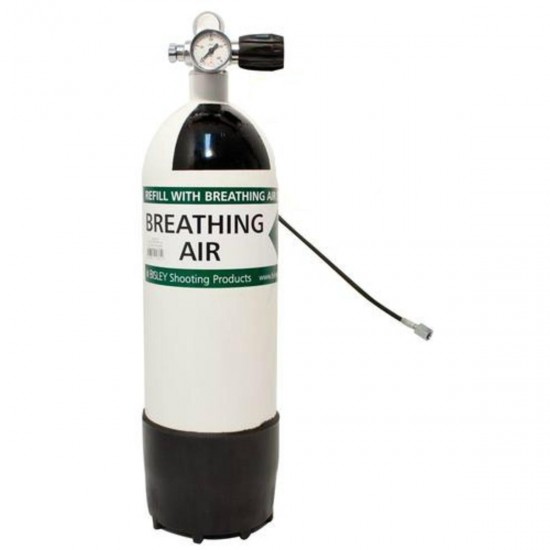 Bisley 5 Litre Dive bottle
The range of Premium 300 BAR charging bottles are all made to the best standards of quality available in cylinder and valve design today to create a superb product, and one that will last for years. The cylinders are made in Europe to strict quality standards which ensures trouble free operation and reliability for the future ahead, and the valves made by Apeks ensure an accurate read out when charging, as well as smooth faultless operation of the main and bleed valve.
All cylinders come pre filled to 300 BAR, complete with a 40cm 1/8inch hose, and a rubber boot to keep the cylinder upright on a flat surface.
Capacity - 5 litres
Fill Pressure - 300 BAR
Model:

Bisley Air Cylinders 300 Bar Hydrotech Valve 5 litre

SKU:

Bisley Air Cylinders 300 Bar Hydrotech Valve 5 litre

Bisley