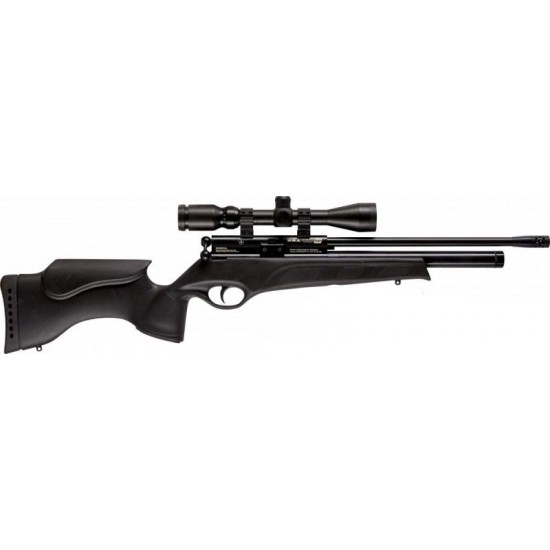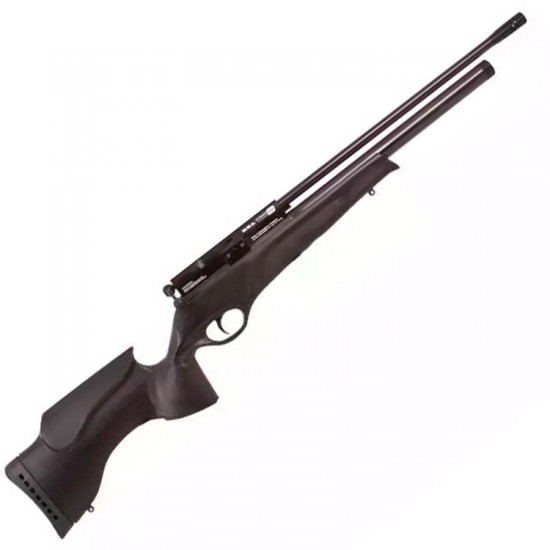 Gun Scopes & Accessories
Images are for display purposes only. Unless stated the price of a rifle may not include scope, silencers or accessories.
BSA Scorpion SE Multishot Tactical
BSA Scorpion SE Multishot Tactical is the perfect rifle for airgunners who prefer traditional, straightforward performance teamed with rock-solid build quality and no-nonsense design. The Scorpion's single-shot, bolt-action format is simplicity itself to use and the rifle's quick-fit charging system makes it just as easy to run.
The Scorpion's fully-floating, match-accurate barrel is set deeply into the breech block for total stability and comes ready-threaded to take a silencer. A generous pellet loading bay ensures fast, easy loading and the ergonomic 'Bolas' bolt-handle makes cocking virtually effortless. Affordable, practical, and built to last a lifetime, the Scorpion provides the performance while you get on with the shooting!

The Scorpion series of sporting rifles was created for the hunter that appreciates uncluttered design and supreme function, and that message is perfectly delivered by the latest generation of Scorpion models. With the addition of the superb Tactical stock and BSA's latest-version 10-shot autoload pellet magazine variations, the Scorpion range now has something special for everyone.

Accuracy is assured, courtesy of the Scorpion's fully-floated, match-grade barrel, which comes ready threaded to take one of BSA's dedicated silencers. All Scorpion models run recoil-less, precharged pneumatic actions with self-regulating firing-valves, bolt-action cocking and loading and two-stage, adjustable, precision triggers. The superb ambidextrous stocks are also a great bonus in these rifles. The Scorpion is a pure-performance sporter – for hunters with a job to do.

Specification
Magazine Capacity - 10

Fill Pressure - 232

Shots per fill - 100

Overall Length - 88cm/35 in

Barrel Length - 38.5cm/15 in

Maximum Power - 12 ft/lbs | 16J

Weight - 3.1kg/6.8lbs

Stock:

In Stock

Model:

BSA Scorpion SE Multishot Tactical

SKU:

BSA Scorpion SE Multishot Tactical

BSA