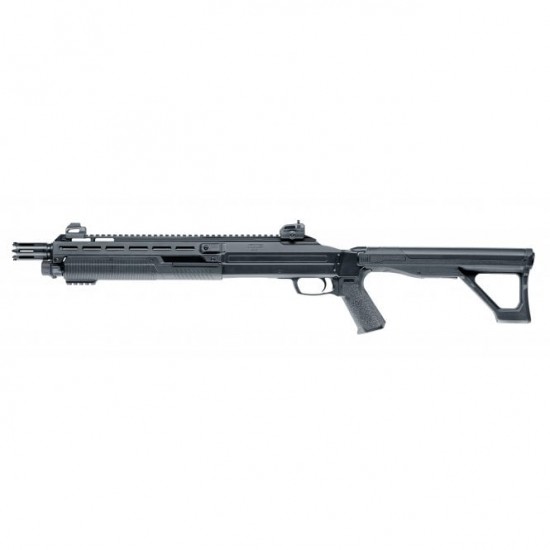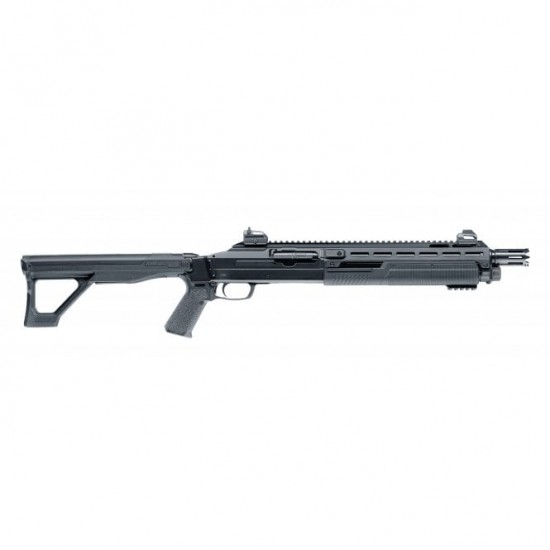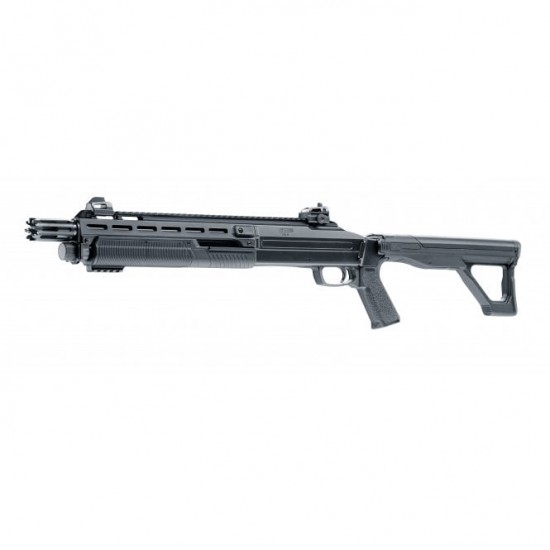 Pre-Order



Umarex HDX 68 Pump Action Shotgun
Umarex HDX 68 Pump Action Shotgun, is an evolution of the well established HDS T4E range, and uses many of the same ideas, but with more features and adaptability.
This pump action, CO2 powered shotgun (uses 2x 12g CO2 bulbs) can be loaded with up to 16 .68 calibre rounds, and does not release the cO2 into the weapon until the system is punctured at the button on the stock, meaning it will be at full pressure on release.
The stock is slide able, allowing the weapon to fit different sized users, and the weapon features sling point at the rear and M-LOK style rail fittings at the font.
There is also RIS rail on the top surface for mounting additional sights, torches etc, and a small RIS section on the front underside, for mounting such accessories as the HDR launcher too!
HD Extreme (HDX) in .68 Calibre

Quick Piercing System using 2no 12g CO2

Pump Action System

Massive Muzzle Brake

Ready for Slings

Suitable for broad range of T4E 0.68 Cal Round Ammunition

Calibre : .68

Energy : < 16 Joule(s)

Velocity : 100 m/s

(328 fps)

Power Source : 2x 12 g CO₂

Magazine capacity : 16 shot(s)

Length :

896 mm

Weight : 3055 g
Stock:

Pre-Order

Model:

Umarex HDX 68 Pump Action Shotgun

Umarex