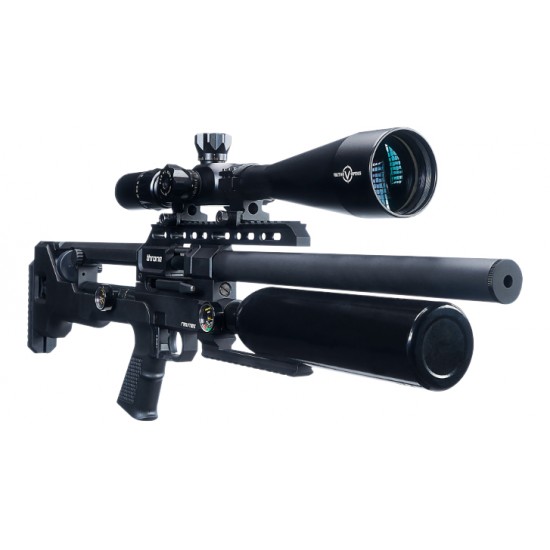 Out of Stock
Gun Scopes & Accessories
Images are for display purposes only. Unless stated the price of a rifle may not include scope, silencers or accessories.
Reximex Ixia
The Reximex Ixia has been developed with modularity and adjustability in mind. Because of this, it is universally appealing to a broad spectrum of users. Thanks to the built-in regulator, the Ixia offers consistent pressure behind every shot. The side cocking lever is placed on the right but can be switched to the left making this airgun suitable for both right and left handed shooters. Its is equipped with a double rail which accepts both 22mm picatinny/weaver and 9-11mm dovetail mounts. The barrel has 1/2inch UNF threading. Comes supplied inside a high quality, sturdy ABS hard case.
Shot count: .177=200 .22=250 at 200 bar. 425cc cylinder.
The Spec
Calibre: .177 & .22
Overall length: 875mm
Barrel Length: 580mm
Power: 11.3 Ft/Lbs
Weight: 3.75kg

Reximex