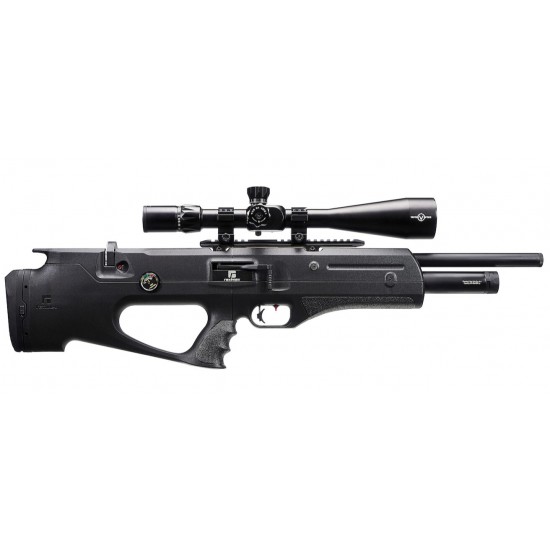 Gun Scopes & Accessories
Images are for display purposes only. Unless stated the price of a rifle may not include scope, silencers or accessories.
reximex regime
The Regime
A Bullpup design with a short length picatinny rail for fitting accessories. The power adjuster is a slotted screw adjacent to the breech and is adjusted by using the removable bolt handle. The bolt handle can be mounted to suit the left or right handed shooters. The sight bridge is adjustable and features 2 fitted level gauges, useful for longer range shooting as it will save the scope running out of adjustment. All this, plus an adjustable butt pad, means this rifle fits pretty much anybody. Comes supplied in an ABS hard case.

Shot count: .177 = 150 .22 = 210 at 200 bar. 310cc reservoir
The Specs:

.177 or .22 available

Overall length: 810mm

Barrel Length: 480mm

Power: 11.3FT/Lbs

Weight: 3.00KG

Reximex