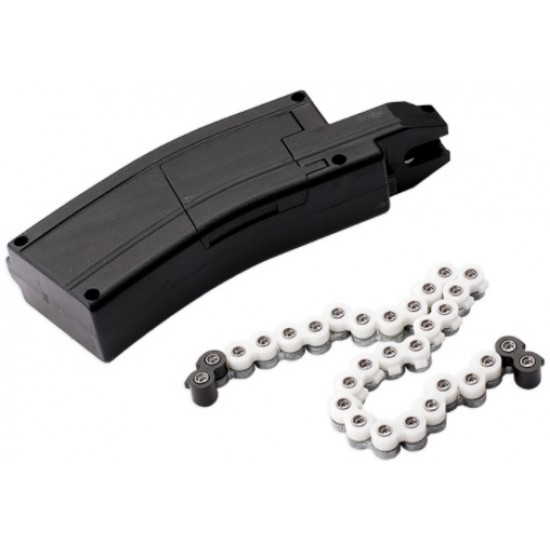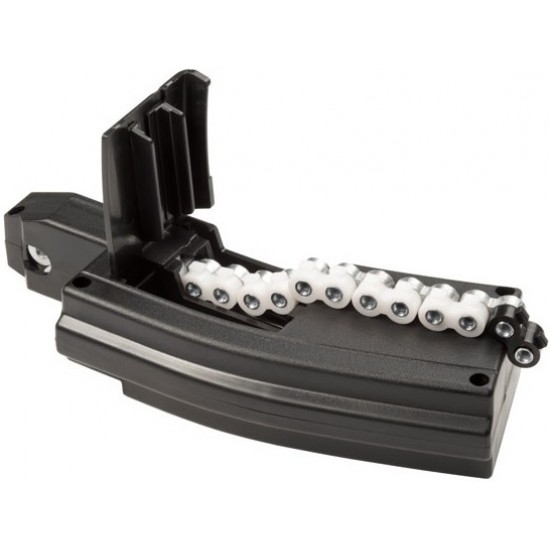 Sig Sauer Magazine to suit MCX / MPX Air Rifle 30 Shot .177
Sig Sauer Magazine to suit MCX / MPX Air Rifle Rugged Polymer Construction - Supplied with 3 x Belts per Pack 30 Shot .177
Constructed of rugged polymer composite, the ASP Air Rifle magazines are engineered to elevate performance to SIG standards.
This patented magazine removes the limitations to firing speed in the SIG MCX and SIG MPX ASP.
Using a rotary pellet drive system, the SIG RPM™ smoothly feeds 30 rounds per belt – with three refillable belts included – for consistent optimized firing.
(AMRC-177-30)
Model:

MCX - MPX Mag

SKU:

MCX - MPX Mag

Sig Sauer