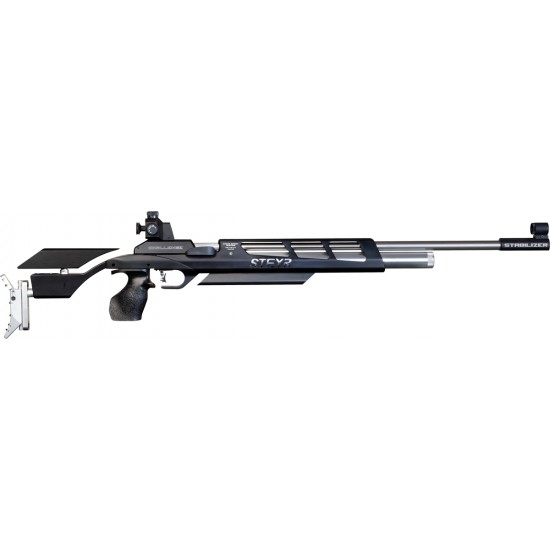 Gun Scopes & Accessories
Images are for display purposes only. Unless stated the price of a rifle may not include scope, silencers or accessories.
Steyr Challenge Light
Steyr Challenge Light
Patented STEYR stabilizer provides absolutely no recoil while shooting – same system as the world record weapon LP 10!
Infinitely adjustable ball-bearing STEYR precision trigger
Stock fully adjustable to suit individual stance
Shorter buttstock, weight only approx. 4.3 kg
Specification
calibre: 4,5mm (.177)
trigger: mechanical
total length: 1.100mm
length of sight: 750 - 890mm
total height: 220mm
length of barrel: 450mm
total weight: ca. 4.240g
trigger pull: 50-250g
Energy: 7,5 Joule
PLEASE NOTE THESE GUNS ARE TO ORDER WITH A 8-10 WEEK WAIT!!

Availabilty
At DAI Leisure, we have a large amount of stock available. However, if this gun is out of stock, there could be between 4 - 8 weeks lead time for delivery.
Please call 01384 265 151 for availability.
Model:

Steyr Challenge Light

Steyr