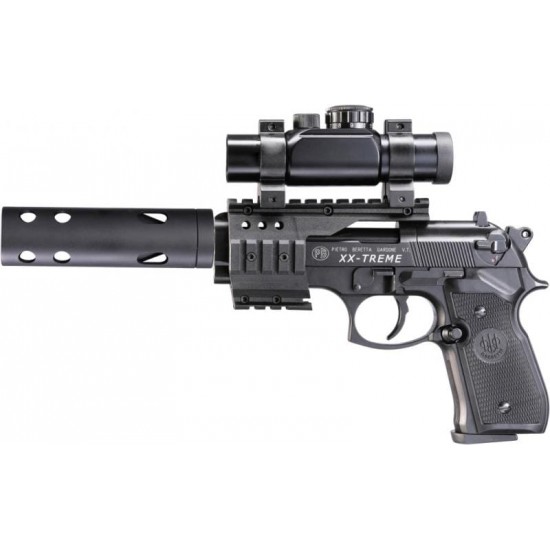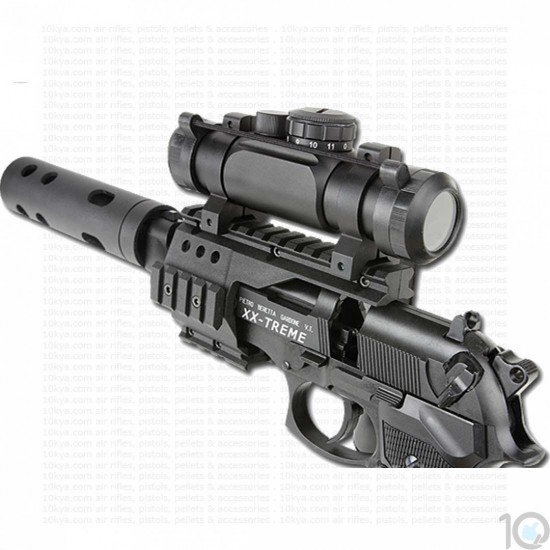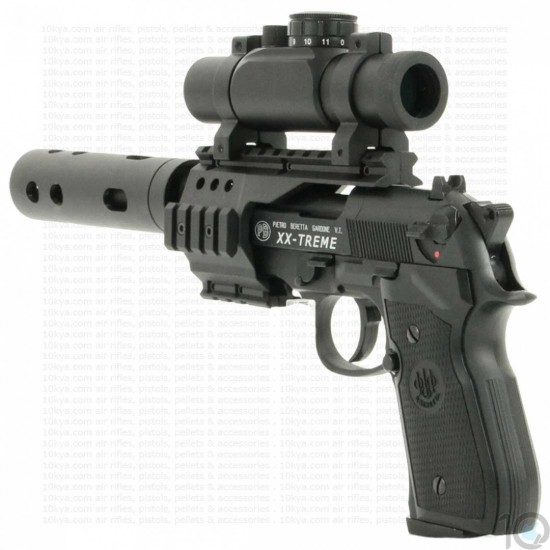 Umarex Beretta M92FS XX-Treme
Umarex Beretta M92FS XX-Treme CO2 Pistol from Beretta contains every accessory you will ever need.

The M92FS features a high powered red dot sight mounted to a special mount that can be changed out for other accessories as required.
The M9FS itself is one of the better shooting CO2 pistols on the market with a precision rifled steel barrel to produce stunning accuracy.
The trigger can be fired double or single action as desired and the fact that the pistol is non blowback means less recoil and better shooting.
All in all an awesome bit of kit and comes in a hard case with 2 x 8 shot magazines.
Specification:
Length : 210 mm

Barrel length : 127 mm

Weight : 1260 g

Mag. Capacity : 8

Approx Power : 3.2 ft/lbs

Ammo Type : .177 Pellet

Model:

Beretta M92FS XX-Treme CO2 Pistol

SKU:

Beretta M92FS XX-Treme CO2 Pistol

Beretta
Tags:
umarex beretta
,
umarex
,
beretta
,
co2 powered pistol
,
co2 beretta
,
full kit
,
extreme
,
beretta m92fs xx treme
,
pellet shooting
,
air pistol
,
pellet firing pistol
,
m92
,
m92fs xx-treme
,
.177
,
pistols