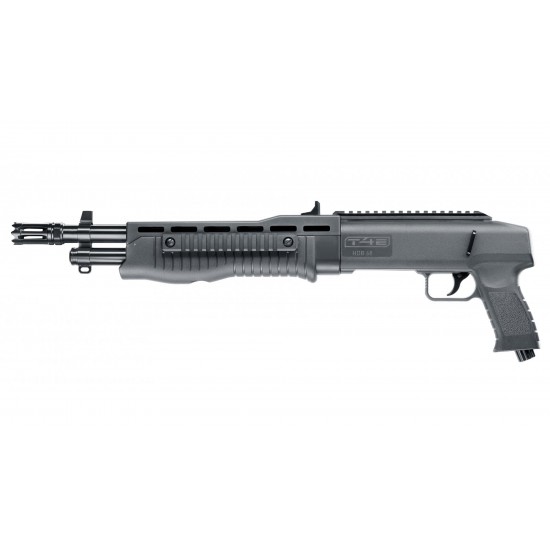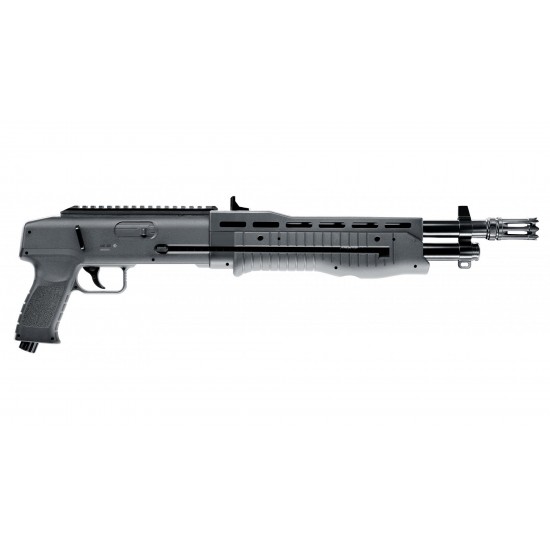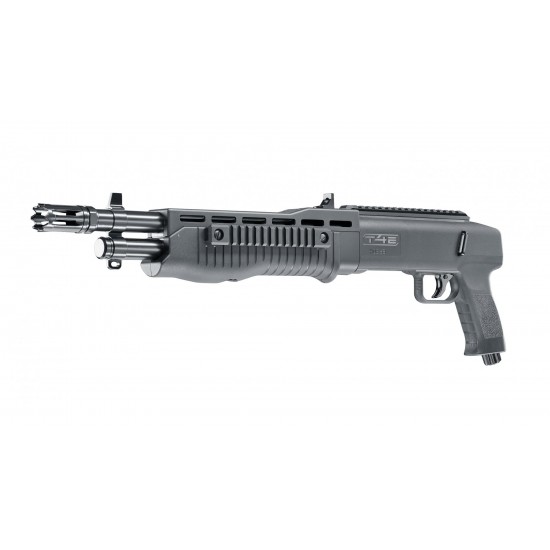 New



Umarex HDB 68
The Umarex T4E HDB 68 - a unique 16 shot, 16 Joule gravity fed training shotgun.
Designed for simple operation and immediate readiness for use in high pressure situations. The Blaster features a high-capacity tube magazine with the umarex proven quick-piercing system. With a light blow to the bottom of the grip, you can pierce the CO2 cartridge at a moments notice Long-term storage and quick availability no longer rule each other out.
The double-action trigger permits rapid firing of sixteen .68 calibre ammo. The in-built Picatinny rails let you mount lasers ,torches or other accessories. For precise firing the sight radius extends over the entire length of the 330 mm barrel.
The Specs
.68 Calibre - works with all Umarex .68 ammunition
16 Joules/ 11.5Ft/Lbs
16 Shot capacity
powered by a single 12g CO2 capsule
Double action trigger
On trigger safety
Compact design at 25inches
lightweight at 1.6kgs
This product is pre-order, lead times can vary, please call for availability. You can pay a £20 deposit and pay the remaining balance on arrival. Alternatively, you can pay for the item in full and we will call you as soon as they're in stock. For anymore information, please call 01384 265151, or email support@daileisure.com.

Umarex