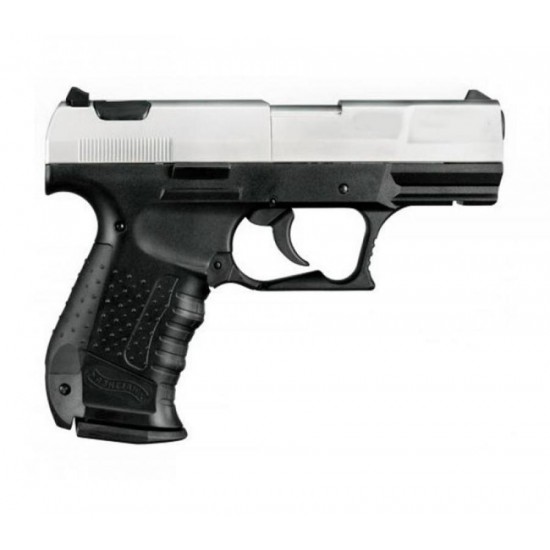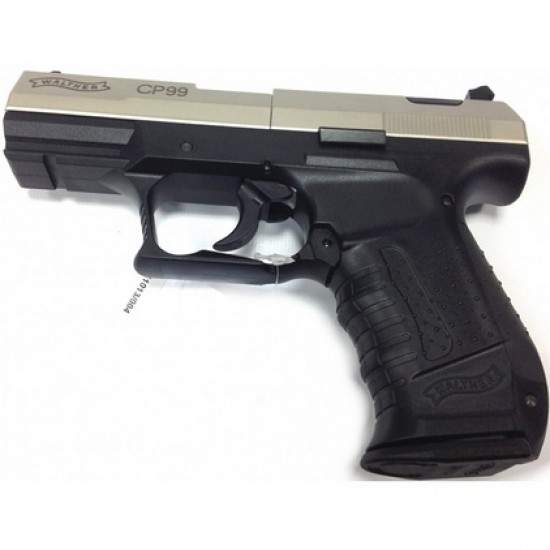 Umarex Walther CP99 Bicolour
Umarex Walther CP99 Bicolour is a great pistol for those looking to do some target shooting or have some fun. The Walther CP99 Bicolour is an accurate, high powered CO2 air pistol.

This pistol is a compact version of the p99 pistol. The 8 shot magazine works well next to the semi-automatic action allowing you to discharge pellets in a short amount of time.

The single action trigger allows for easy smooth shooting. Fitted with a manual safety the CP99 won't fire until you're ready ensuring both you and others remain safe. The texturing on the grip prevents slipping of the gun even in rough weather conditions.

The Co2 cartridge loads into the back of the grip. Near the grip the magazine release button can be found helping to smoothly expose the magazine within the slide. If you're looking for a realistic gun in both look and feel then this is the ideal choice.

Comes complete with hard case.

Specifications
Length : 180 mm

Barrel length : 84 mm

Weight : 726 g

Mag. Capacity : 8

Approx Power : 2.3 ft/lbs

Ammo Type : .177 Pellet

Model:

Umarex Walther CP99 Bicolour

SKU:

Umarex Walther CP99 Bicolour

Walther