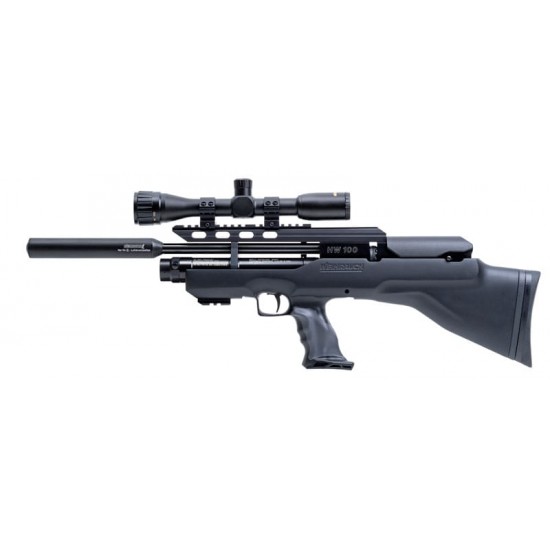 Gun Scopes & Accessories
Images are for display purposes only. Unless stated the price of a rifle may not include scope, silencers or accessories.
Weihrauch HW100 BP K - Carbine Bullpup
Weihrauch HW100 BP K is Weihrauch's latest addition to their airgun lineup. This Carbine, Bullpup variation of the original HW100 has all the original benefits of the original. A simple action, efficient design and is manufactured to the highest standards, as you would expect from Weihrauch. All this in the compact Bullpup design.
The New Weihrauch HW100 BP features:
Adjustable two stage match trigger
Soft Touch Stock
Adjustable Butt Pad
Picattiny Rail
Weihrauch's High Efficiency Silencer
Carbine Version

Purchase the Weihrauch HW100BP K from DAI and as with all our Weihrauch guns, ensure your gun is stamped Hull Cartridge.
Model:

HW100 BP K

SKU:

HW100 BP K

Weihrauch
Make Sure It's Hull Cartridge

NOTE: Hull Cartridge are the official UK distributor for Weihrauch guns. All our Weihrauch guns are supplied and stamped by Hull Cartridge.
WARNING: Any grey imports will have no official UK Warranty.