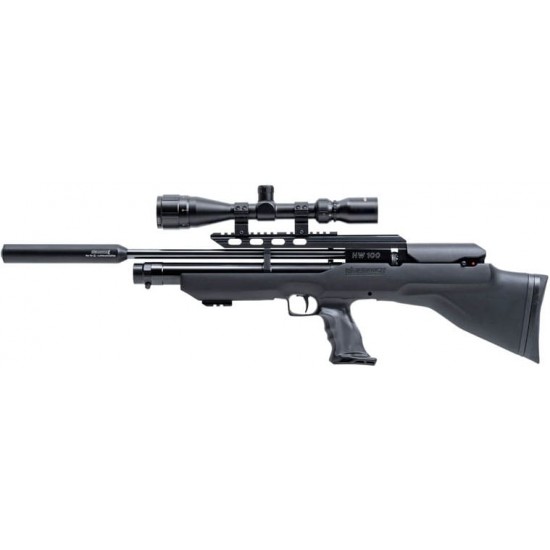 Gun Scopes & Accessories
Images are for display purposes only. Unless stated the price of a rifle may not include scope, silencers or accessories.
Weihrauch HW100 BP - Bullpup
Weihrauch HW100 BP is Weihrauch's latest addition to their airgun lineup. This Bullpup variation of the original HW100 has all the original benefits of the original. A simple action, efficient design and is manufactured to the highest standards, as you would expect from Weihrauch. All this in the compact Bullpup design.
The New Weihrauch HW100 BP features:
Adjustable two stage match trigger
Soft Touch Stock
Adjustable Butt Pad
Picattiny Rail
Weihrauch's High Efficiency Silencer
Purchase the Weihrauch HW100BP from DAI and as with all our Weihrauch guns, ensure your gun is stamped Hull Cartridge.
Model:

Weihrauch HW100 BP - Bullpup

Weihrauch
Make Sure It's Hull Cartridge

NOTE: Hull Cartridge are the official UK distributor for Weihrauch guns. All our Weihrauch guns are supplied and stamped by Hull Cartridge.
WARNING: Any grey imports will have no official UK Warranty.