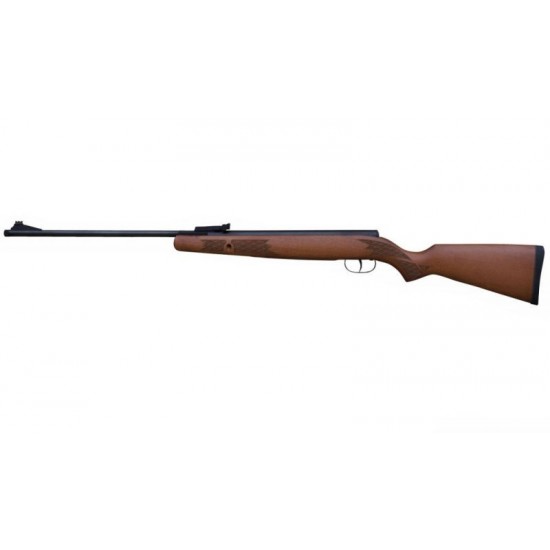 Out Of Stock
Gun Scopes & Accessories
Images are for display purposes only. Unless stated the price of a rifle may not include scope, silencers or accessories.
Winchester Model 45
Winchester Model 45 is a top-quality spring-powered air rifle. A range of features make it an exceptional piece of equipment: it has a full steel rifled barrel, which gives the fired pellet a straight trajectory; it's strong and durable; the muzzle is threaded, allowing you to add 1/2" UNF silencers; the trigger can be adjusted to the way you want it; the rifle has a smooth, ambidextrous beech stock with laser chequering, which ensures a good grip.
The Model 45 air rifle is supplied with a protector cap for the muzzle, and the integral ABT (anti bear trap) has a safety cocking system, as well as a manual safety catch. Sights and scopes can be added.
Specification
Calibre : .177
Stock : Beech
Overall length : 44"
Barrel length : 18"
Model:

Winchester Model 45

SKU:

Winchester Model 45

Winchester