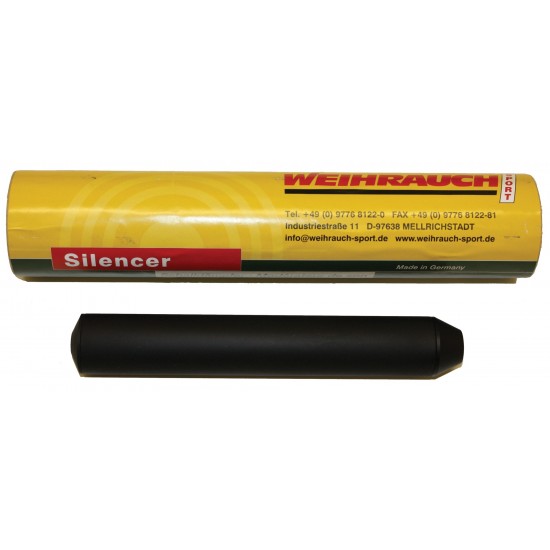 Out Of Stock
Weihrauch HE silencer 1/2" UNF Female
This high quality Weihrauch moderator is excellent and reducing muzzle noise making it perfect for hunters. The inbuilt internal baffle diffuse the air coming from the end of the barrel and disrupt the pressure wave to produce near whisper levels of muzzle report. This new silencer from Weihrauch was originally designed to fit the new HW100S. It has a half inch UNF fitting, which means it will fit any air rifle with a ½ UNF threaded barrel.
Stock:

Out Of Stock

Model:

Weihrauch HE silencer 1/2" UNF Female

SKU:

Weihrauch HE silencer 1/2" UNF Female

Weihrauch
Make Sure It's Hull Cartridge

NOTE: Hull Cartridge are the official UK distributor for Weihrauch guns. All our Weihrauch guns are supplied and stamped by Hull Cartridge.
WARNING: Any grey imports will have no official UK Warranty.