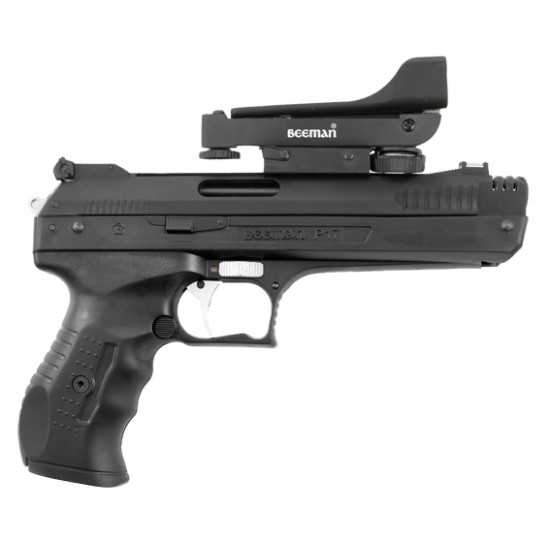 Out of Stock
Beeman 2006
The Beeman 2006E pistol is an accurate, single stroke pneumatic air pistol ideal for beginner shooters and plinkers who are looking for an inexpensive, accurate pistol.
The pistol is constructed from a strong polymer construction and features an ergonomic grip for great precision and accuracy. The trigger can be finely tuned to the individual shooter to further your shooting experience.
This pistol also comes with a red dot sight so you can always be on target.
- Length : 244 mm
- Barrel length : 170 mm
- Weight : 771 g
- Mag. Capacity : 1
- Approx Power : 3 ft/lbs
- Ammo Type : .177 Pellet
Model:

Beeman 2006

SKU:

Beeman 2006

Beeman
Tags:
beeman 2006
,
beeman
,
beeman uk
,
pistol
,
2006 beeman
,
pneumatic
,
pistols
,
beeman
,
beeman air rifle
,
beeman rifle
,
air rifle
,
spring rifle
,
beeman spring rifle
,
beeman gun
,
beeman air gun
,
air gun