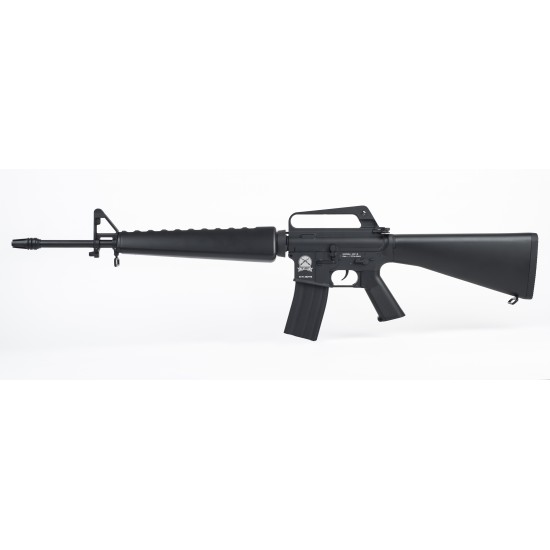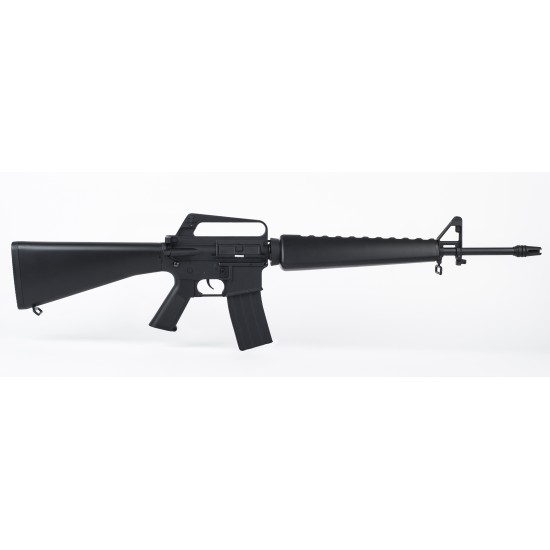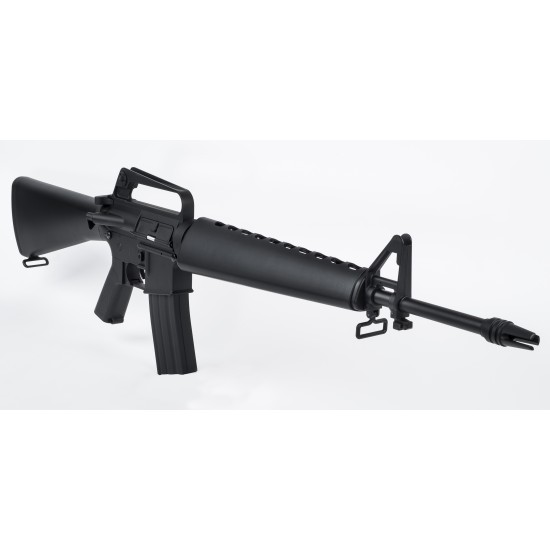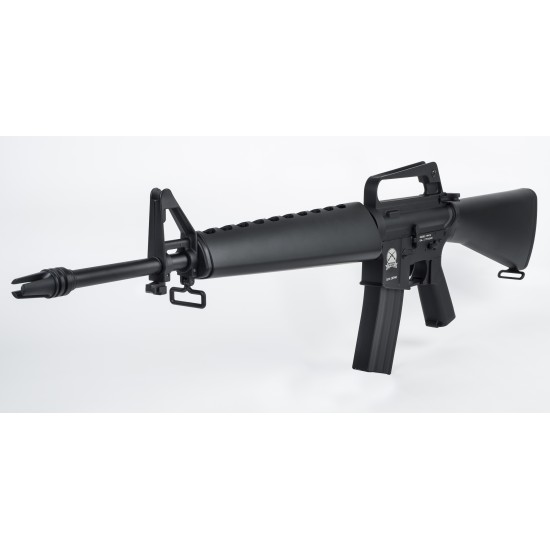 New





Gun Scopes & Accessories
Images are for display purposes only. Unless stated the price of a rifle may not include scope, silencers or accessories.
Lee Enfield M16A1
The Lee Enfield M16A1 Carbine comes from a great family of military rifles. The M16A1 was adapted from the ArmaLite AR-15 which was officially accepted into service by the U.S. military in 1964, to replace the older M14. It was deployed for Jungle Warfare in Vietnam the following year and has been featured in hundreds of films and TV shows-notably in the Conrad-inspired "Apocalypse Now", the Kubrick masterpiece "Full Metal Jacket". In 1969 the M16A1 became the US military's standard service rifle and incorporated numerous modifications, including a bolt-assist, chrome-plated bore, protective reinforcement around the magazine release, and a revised flash suppressor: Total worldwide production exceeds 8 million, making it the most produced firearm of its 5.56mm caliber".
Based on the ultimate war fighter rifle, our CO2 -powered M16A1, incinerates targets with blistering semi-auto shots and a real steel feel, fueled by a single CO2 cartridge. It's able to send .177 BBs downrange at over 495 fps, the replica features full-metal construction throughout the barrel, receiver, and the 18rd BB magazine.
Stock:

In Stock

Model:

LEM16A1

Lee Enfield