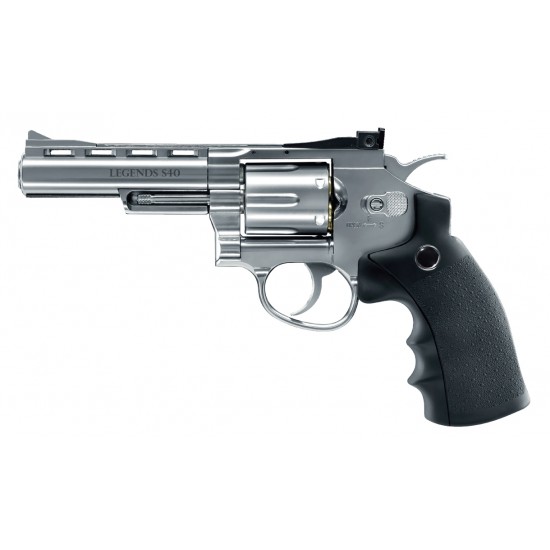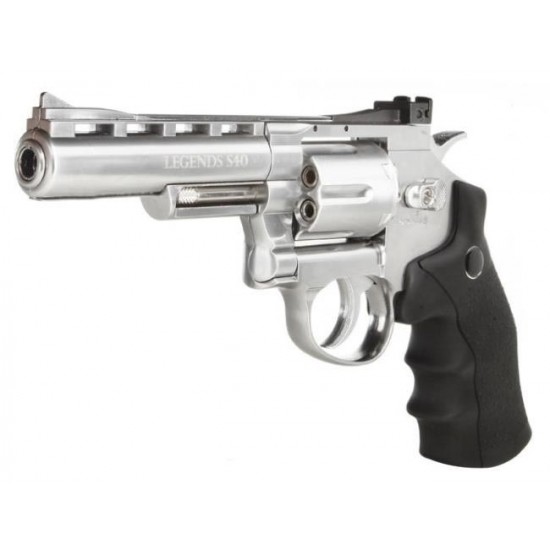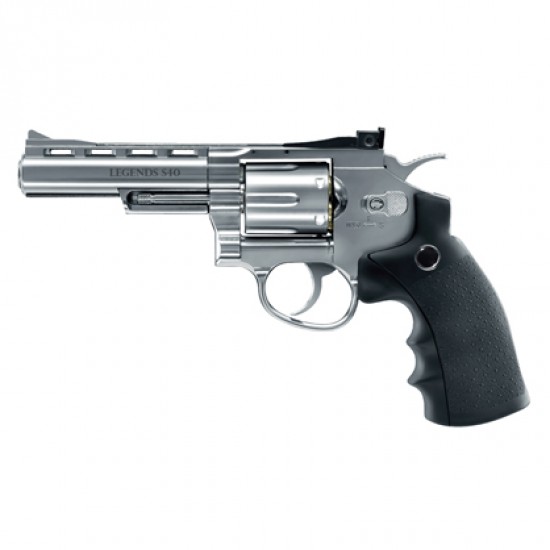 Umarex Legends S40 .177 pellet
Umarex Legends S40 is a full metal revolver which features a fully working double action trigger unit and revolving metal cylinder.
The steel rifled barrel propels the pellets towards the target with excellent accuracy and consistency and the metal shell system makes it quick and easy to reload each pellet so you can be shooting again in no time at all.
The Co2 capsule is housed within the grip of the metal frame which makes it almost totally indistinguishable from the original model.
Calibre : .177 pellet
Capacity : 6 rounds
Length : 246 mm
Weight : 880 g
Approx Shots per Capsule : 60 Shots
Stock:

In Stock

Model:

Umarex Legends S40 .177 pellet

SKU:

Umarex Legends S40 .177 pellet

Umarex