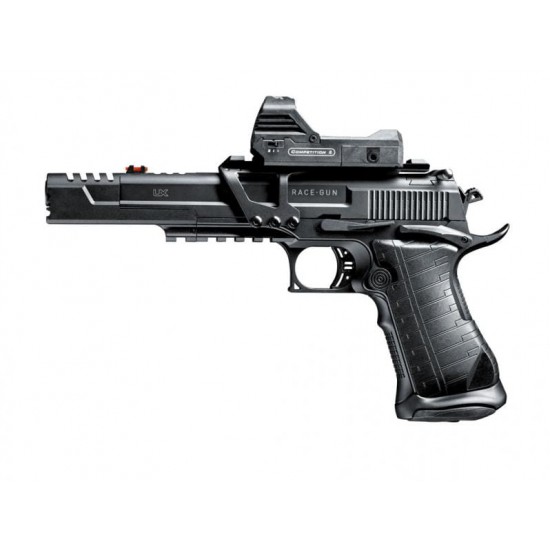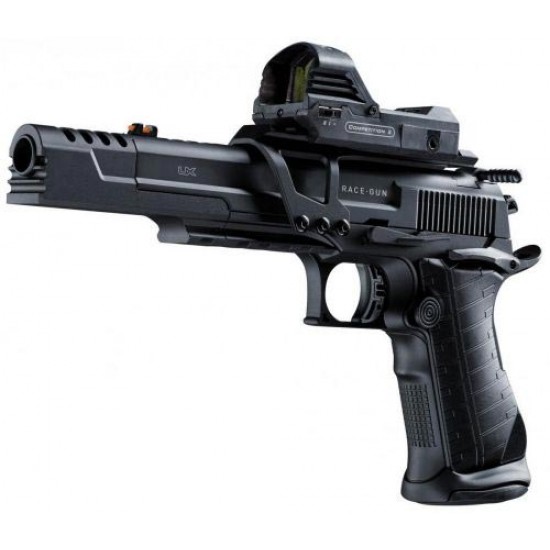 UX Race Gun Kit by Umarex
UX Race Gun Kit Special features include a compensator, longer functional elements and a jet funnel. With its blowback effect and all-metal construction, this gun has a realistic feel in every way. One especially interesting detail is the replaceable, adjustable sight. Shooters can chose between a fiber optic sight and a standard sight.

The Race·Gun comes with an additional Picatinny rail and a slide racker. This useful tool is installed in place of the sight and facilitates loading when optical components are mounted.

Specification
Calibre: 4,5 mm (.177) BB

Magazine Capacity: 22 shot(s)

Overall length: 267 mm

Barrel length: 135 mm

Weight: 1074 g

Velocity: 125 m/s

Model:

UX Race Gun Kit by Umarex

SKU:

UX Race Gun Kit by Umarex

Umarex